Washington, D.C, August 24, 2017 (PAHO/WHO) – Increasing numbers of young people in vulnerable farming communities in Central America have developed a severe form of kidney failure of uncertain origin. Now the Pan American Health Organization (PAHO) has issued detailed recommendations to help countries strengthen or create surveillance systems that will help countries deal with this epidemic of chronic kidney disease, which is not related to diabetes or hypertension.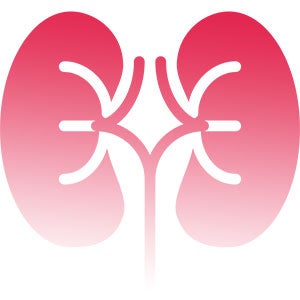 Cases of this chronic kidney disease are mostly concentrated among young men living in low-income agricultural communities, and appear to be associated with factors including environmental contaminants such as agrochemicals as well as poor working conditions and insufficient water intake while working in high temperatures. Cases have been traced back for 10 years or longer.
The new publication, "Epidemic of Chronic Kidney Disease in Agricultural Communities in Central America: Case definitions, methodological basis and approaches for public health surveillance," gives the background to this epidemic, including its epidemiology and main hypothetical risk factors, a description of clinical and pathological characteristics, case definitions for surveillance, and the methodological basis and approaches for public health surveillance.
PAHO's guidance notes that health systems need better epidemiological information to respond to this epidemic, and details strategies they can use for passive surveillance, active surveillance, and population-based surveillance using surveys. These strategies can help identify individuals at risk for kidney failure who might benefit from interventions to reduce their risks, or treatment to better control their disease.
This type of chronic kidney disease from nontraditional causes, primarily a form of chronic interstitial nephritis, has reached epidemic proportions, devastating entire communities and overwhelming health systems. A recent analysis estimated that more than 60,000 renal failure deaths occurred between 1997 and 2013 in Central America. The disease is characterized by progressive renal insufficiency, often diagnosed at a very late stage, in the absence of early symptoms, necessitating renal replacement therapy if the patient is to survive.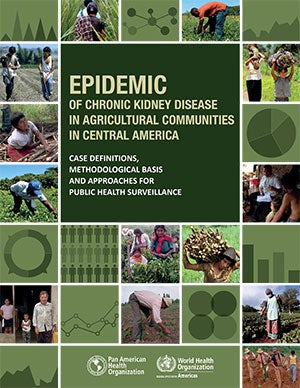 Available data for general chronic kidney disease due to both traditional and nontraditional causes indicate that hospitalizations for the disease in El Salvador increased 50% between 2005 and 2012, making it the leading cause of hospitalization in the country. Nearly 1,500 of these hospitalized patients were under 19 years old, an unusually high number.
Representatives of Central American countries and the Dominican Republic held a High-level Meeting on Chronic Kidney Disease of Nontraditional Causes and issued the San Salvador Declaration in 2013, which declared CKD of unknown causes to be a serious public health problem requiring urgent action.
Kidney disease of unknown causes in agricultural communities in Central America was declared a serious public health problem by health authorities at the PAHO Directing Council meeting of 2013, where ministers of health from throughout the Americas expressed concern and pledged support for research and mitigation efforts, noting that thousands of lives have been lost and calling for stepped-up efforts to investigate and address the environmental and occupational factors believed to underlie the problem.
This new publication addresses the health authorities' request for a framework for systematic surveillance of chronic kidney disease of traditional and non-traditional causes in affected countries. The surveillance framework includes passive surveillance based on mortality registries and on a population registry of dialysis or end-stage kidney disease. It also recommends active surveillance based on sentinel surveillance in communities and in selected occupations, and population-based surveillance through repeated cross-sectional surveys such as the WHO STEPS, which is a stepwise approach to surveillance for non-communicable diseases (NCDs).
In addition to surveillance strengthening, increasing capacity of primary care teams to deal with chronic kidney disease is another important component to face this epidemic. Therefore, an on-line course focused on management has been developed and currently has 6600 enrolled health professionals from the Americas. The course (available in Spanish and Portuguese at the moment) is part of a series that include hypertension control and cardiovascular disease management which reside in our virtual campus.
PAHO will continue to advocate improvements in environmental and occupational health, promote resource mobilization, and provide technical support to improve surveillance and detail a research agenda to combat the disease.